The Whirlpool Galaxy – M51a in the Messier Catalogue or NGC 5194 – is a spiral galaxy interacting with a smaller companion galaxy – M51b or NGC 5195 – in the constellation of Canes Venatici.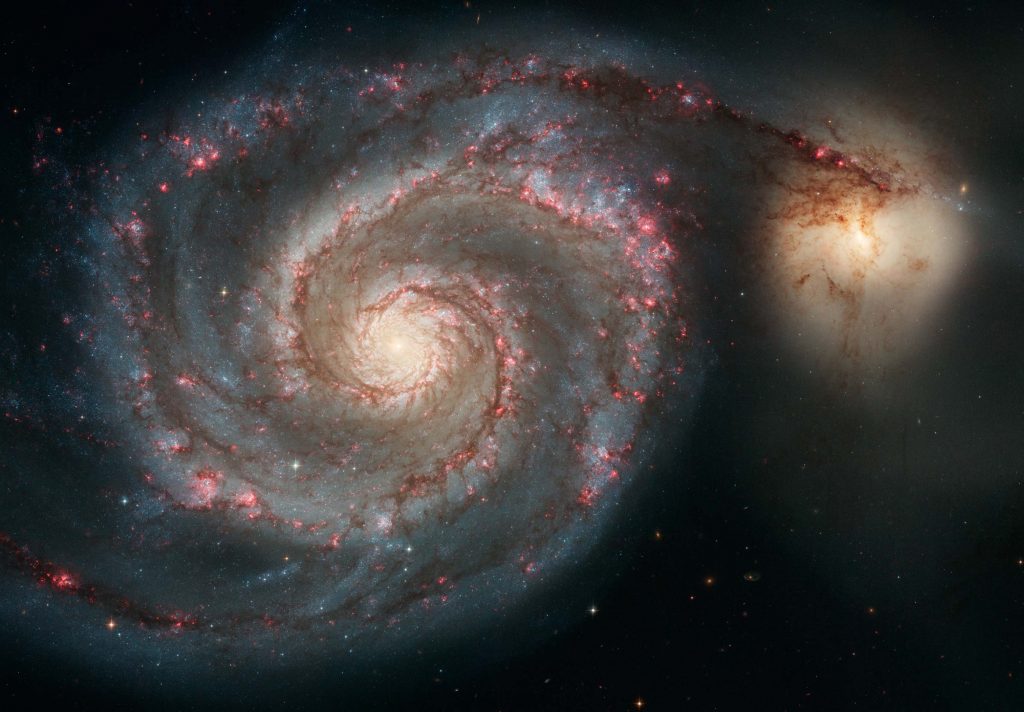 With an apparent magnitude of 8.4, the spiral structure of M51a can be seen through a good small telescope.
The Whirlpool Galaxy is around 9.5 million parsecs (31 million light-years) away from Earth and approximately 23,000 parsecs (76,000 light-years) in diameter (see Astronomical Distance Measurements).
The equatorial coordinates of the the Whirlpool Galaxy are:
Right Ascension: 13h 29m, Declination: 52.7s +47° 11′ 43″
To find the current position of the Whirlpool Galaxy in the sky from your location, visit our Night Sky Simulator.