The Ring Nebula – M57 in the Messier Catalogue or NGC 6720 – is a planetary nebula in the constellation of Lyra.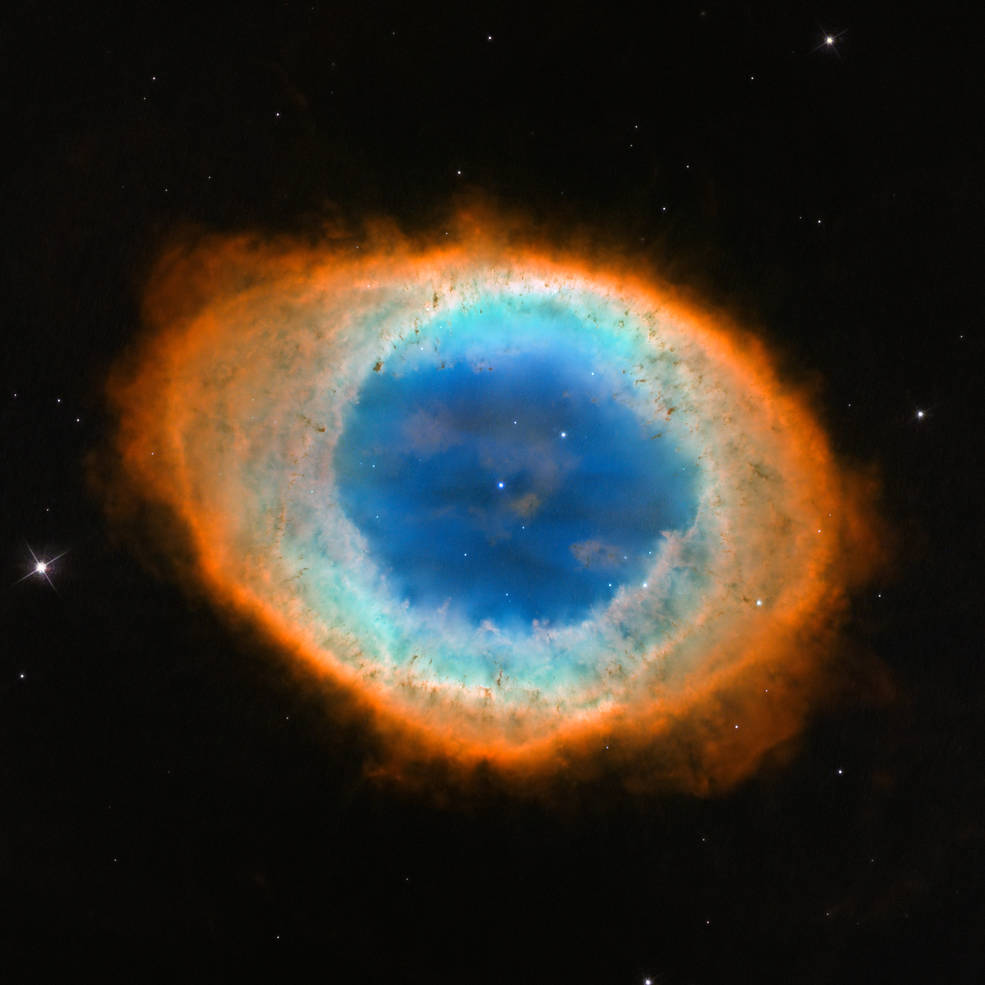 The Ring Nebula is approximately 0.8 parsecs (around 2.6 light-years) across, and lies around 787 parsecs (2,567 light-years) from the Earth in the constellation of Vega (see Astronomical Distance Measurements).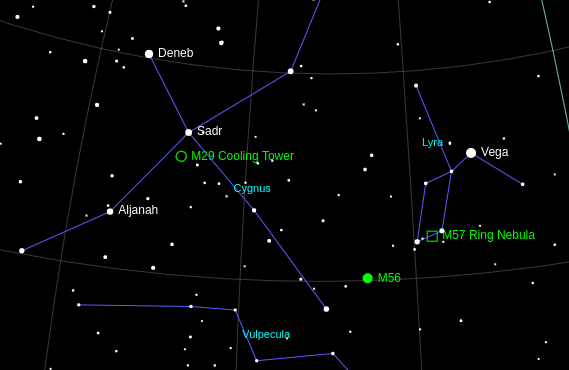 The equatorial coordinates of the Ring Nebula are:
Right Ascension:
18h 53m 35.079s,
Declination:
+33° 01′ 45.03″
To find the Ring Nebula's current position in the sky from your location, visit our Night Sky Simulator.