The Trifid Nebula, M20 in the Messier Catalogue or NGC 6514, is a combination of an open star cluster and three different types of nebula in the constellation of Sagittarius.
The pink area shown in the image below is a Hydrogen II region emission nebula, the blue area is a reflection nebula. The dark nebula that appears to divide the emission nebula into three parts gives M20 its name the Trifid Nebula.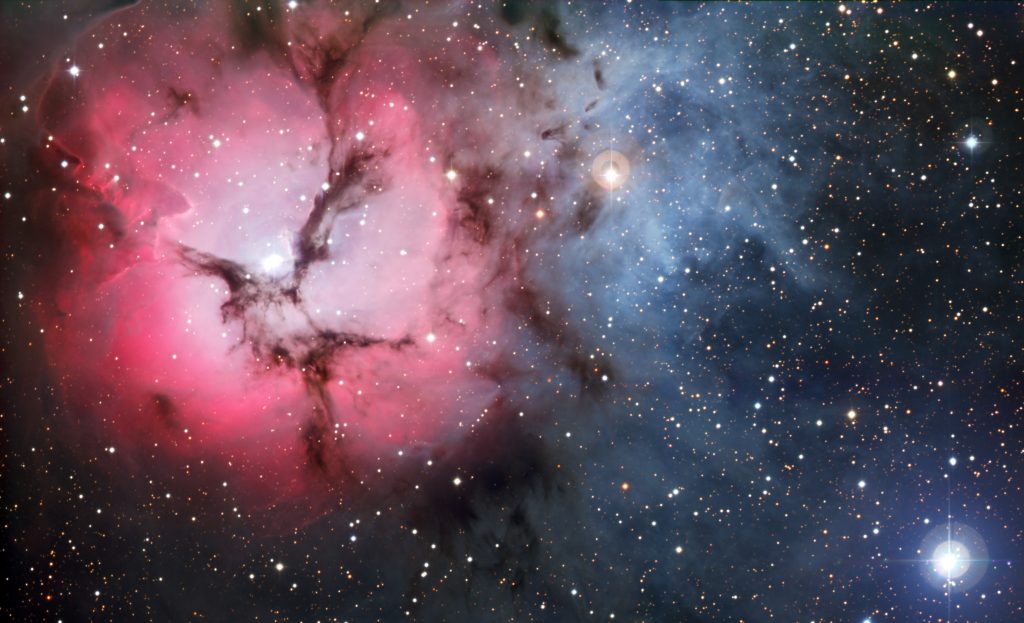 The equatorial coordinates of the Trifid Nebula are:
Right Ascension: 18h 02m 23s, Declination: −23° 01′ 48″
To find the Trifid Nebula's current position in the sky from your location, visit our Night Sky Simulator.